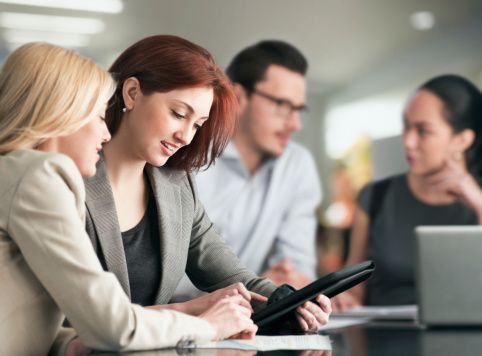 Associate Product Manager
Job Description:
Job Description
We are looking for a Product Management Executive who is willing to join a dynamic and fast-paced environment and work with cross-functional teams to design, build and roll-out products that deliver the company's vision and strategy.
Responsibilities
·       Have strong solution skills in translating customer needs to product functionalities.
·       Engage with customers for Requirement Elicitation and Consolidation activities.
·       Preparation of FRS, SRS and SDD documentation.
·       Meet regularly with key customer-facing teams to collect and analyze user feedback to shape new product ideas and user requirements.
·       Work with the leadership team in planning the product roadmap.
·       Convert ideas into prototypes and demonstrate them to clients, partners and key stakeholders.
·       Coordinate with the R&D team to plan and deliver the features on time.
·       Collateral creation covering Brochure, Data Sheet, Presentation etc.
·       Experience in preparing wireframes.
·       Represent company in product or domain specific conferences and events.
·       Help in developing and implementing product vision and strategy.
Qualification & Experience
·       B.E./MCA with MBA/PGDM from a Reputed Institution.
·       Minimum one-year experience in product management or similar role
·       Strong understating of Technology Domains: IoT, Machine learning, AI, Cloud, Social is plus.
·       Ability to think creatively and solve the problem
·       Familiarity in the agile development framework will be preferable.
·       Effective communication skills including verbal, written and presentation skills.
·       Proven ability to work effectively both independently and in a team-based environment.
·       Demonstrated willingness to be flexible and adaptable to changing priorities.
·       Knowledge in tools like Photoshop, Adobe XD, Illustrator etc. will be a plus
CATEGORIES
LATEST POSTS