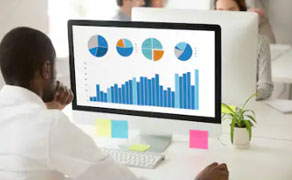 Business Analyst
Job Description:
Job Responsibilities
·       Will need to demonstrate that they are an individual that forms the link between the business, the engineering and architecture teams in IOT projects.
·       Will be required to converse knowledgeably about new technologies in Internet of Things, development & testing practices and be able to follow as well as contribute in technical design discussions.
·       Will work closely with Project team and Software delivery Development teams
·       Will identify how the Internet of Things solution can improve our clients- organisational efficiency, reduce their costs or deliver new services to their customers.
·       Will be required to understand the application of IoT Platform in SAMRT CITIES, oil and gas, asset tracking, smart utilities.
·       Will need to understand the terminology used and can translate concepts and solutions into commercial outcomes.
·       Demonstrate continuous effort to improve deliverables, decrease turnaround times streamline working processes and work cooperatively and jointly with internal and external sources to provide a quality service with a seamless client experience.
·       Work at any scale of requirement, from a complete end-to-end services/solutions package to a partial system that integrates with our clients existing hardware and software.
·       Will manage plans to gain approval of business requirements and be involved in technical design and specifications, functional specifications and test strategies.
·       Will track issues and progress against project plans and host internal and external meetings.
·       Will also provide hands-on support to the developers and must have good experience of this nature, not just at consultative level.
·       Will be involved in Acceptance Testing of deliverables before they are handed them over to our clients
·       Should have hands on experience in decoding the business requirements and build automation tools
·       Build, maintain and share the functional knowledge of our processes, services and usage of end user products.
·       Write Functional documents, Product Specifications, User Story and present functional walk-throughs to all concerned stakeholders.
Job Requirements
·       Should understand telematics, M2M, Internet of Things (IoT and SCADA solutions)
·       Skilled in Specification/requirements gathering for software solutions and new product development
·       Interpersonal skills with the ability to explain technical issues in a concise and non-technical manner to business usersp
·       Technical writing and verbal communication skills to document and explain models to and between multiple stakeholders
·       Should understand integration via REST API, Logical data modelling using ER diagramming / UML etc.
·       Use of diagramming tools (i.e. MS Visio, DrawIO)
·       Skills in Data visualisation - the ability to present data in a meaningful and efficient manner
·       Mobile platform experience - awareness of user experience priorities and platform restrictions
·       Team focus and motivation, organisational and planning skills
·       Ability to work across multiple teams/projects
·       The candidate will have strong verbal and written communication skills with the ability to converse with people from all levels within an organisation.
·       The ability to learn a new business domain quickly is essential as well as the ability to ask investigative questions.
Qualifications and Education Requirements:
·       Bachelor's Degree or higher education in one of the following majors: Computer Engineering, Information Technology, Computer System Engineering, Computer science, Software Engineering, Management Information Systems, or any IT-related degree.
·       1 - 3 Years of experience in driving the quality initiatives in a cross functional environment
CATEGORIES
LATEST POSTS