Training proves to be the key ingredient
to handling any disaster
- Walter Maddox
Everyday millions of people are losing their lives to ineffective emergency response management. The obstacles to delivering an efficient emergency response management system include silos within public safety agencies, inability to identify nearest responder & shortest routes, and inability to gather information quickly from citizens & devices to provide a comprehensive picture. Trinity Mobility's Emergency Response Management Solution helps to address these gaps through a digital platform based on IoT and AI technology and pre integrated applications.
Emergency Response Management: Single Software Suite
As a foundation for building an end-to-end system, Trinity's Emergency Response Software can be quickly deployed to meet the challenging requirements of Emergency Operations. Multiple agencies are served by Emergency Response Software, including police, fire, medical, and the law. The software enables the agencies to deal with emergencies effectively and efficiently, through inter-departmental collaboration and delivering citizen services. In the case of Emergency Medical Services (EMS), citizens can utilize the Emergency Software suite for getting health-related information and consultation as well as availing the services through omnichannel.
Saving Lives and Properties
Trinity's Single Suite of Software for Emergency Response Management provides a Unified platform and application approach to integrating emergency service requests from any channel – Voice, Multi-media, social media, Mobile Apps, and Sensor Systems. The platform can integrate into any public safety sensor system such as Panic Button, Fire Alarms. Pe-Integrated bundled applications – Computer-Aided Dispatch, Mobile Workforce Management system & Tele-Health will integrate the various activities and coordination between the responding units, control room, remote and other stakeholders into a unified system for providing a common operating picture to deliver municipal emergency services. Furthermore, the system will collect all data and enable advanced analytics. Advanced applications like – crime analytics, sentiment analytics, predictive policing, incident heat maps are available to reduce the crime rate in the city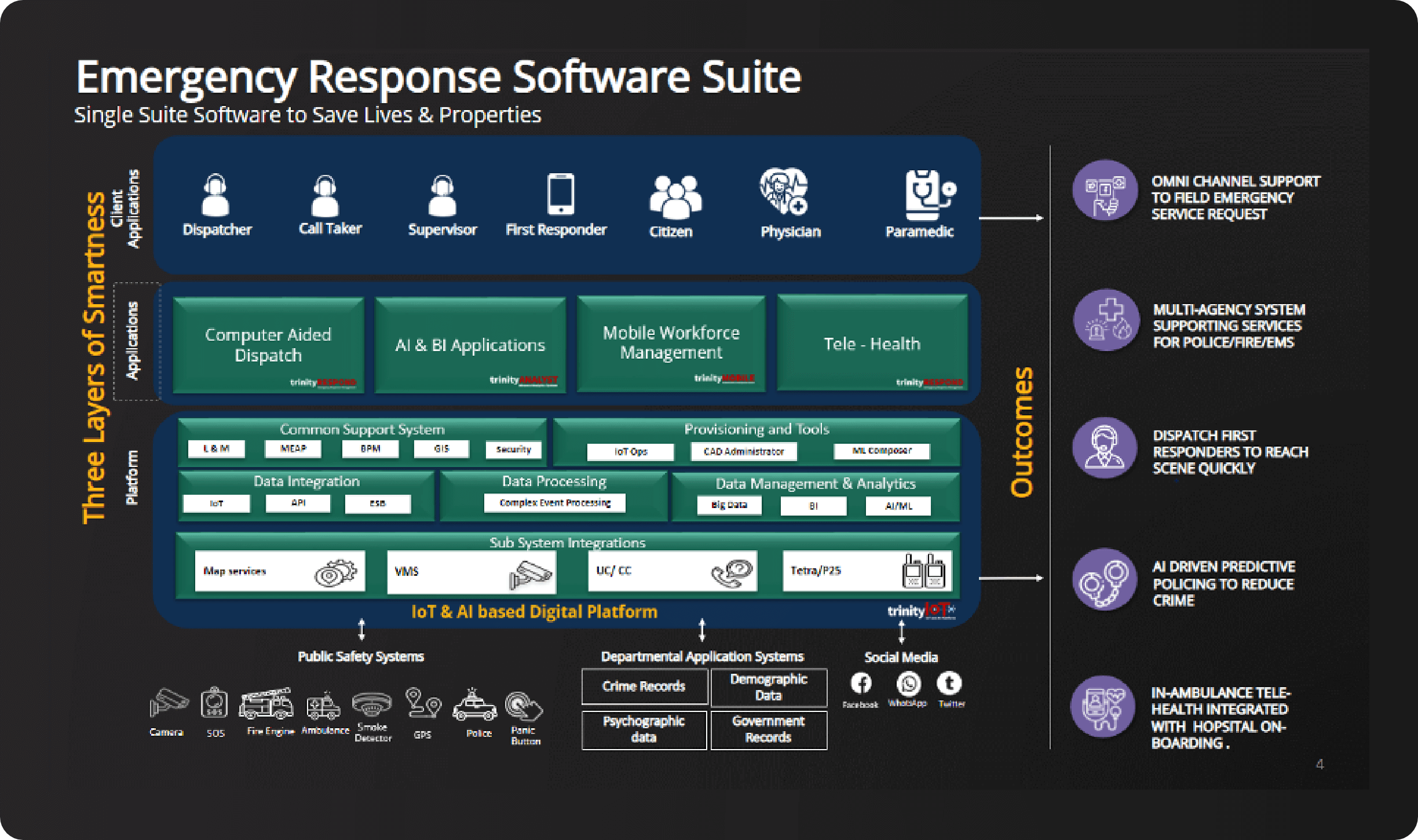 Trinity's  Emergency Response Management  Software Suite  is built modularly through a service offering model and can be implemented in a manner to meet the needs of various cities.
Omni Channel Support to Field Emergency Service Request
Seamlessly integrate various channels for service requests such as social media, telephony, SOS (Save Our Souls), panic button/app and respond faster.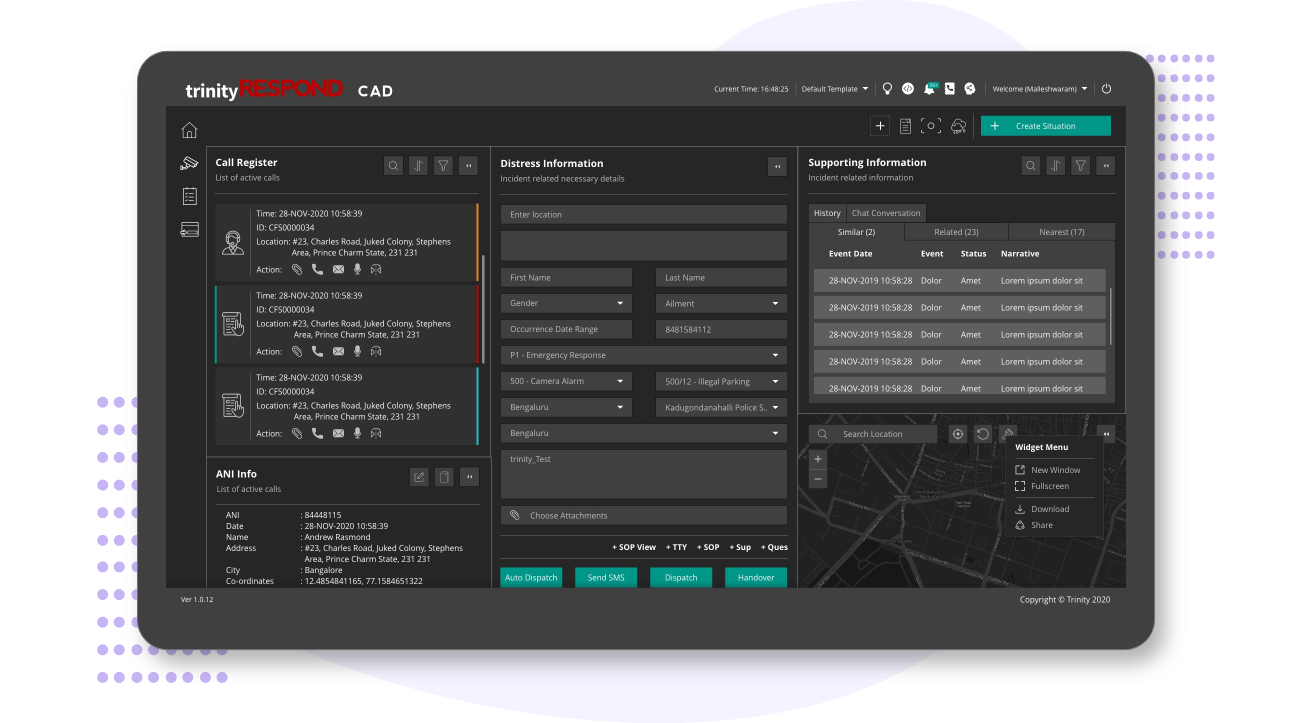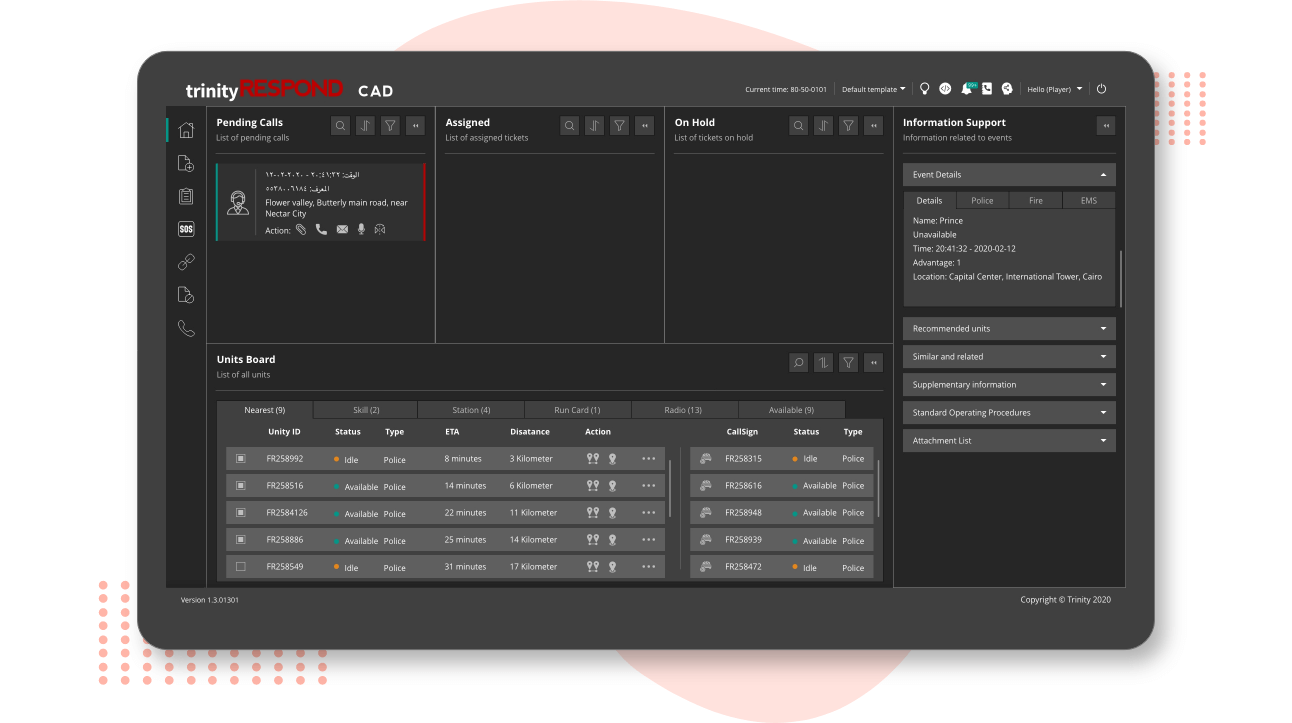 Multi-Agency System Supporting Services for Police/Fire/EMS
Provides a unified system to coordinate and deliver public safety emergency services across police, fire, and medical.
Dispatch First Responders to Reach Scene Quickly
Provide analytical and real-time data for proactive and prompt action on the ground by first responders.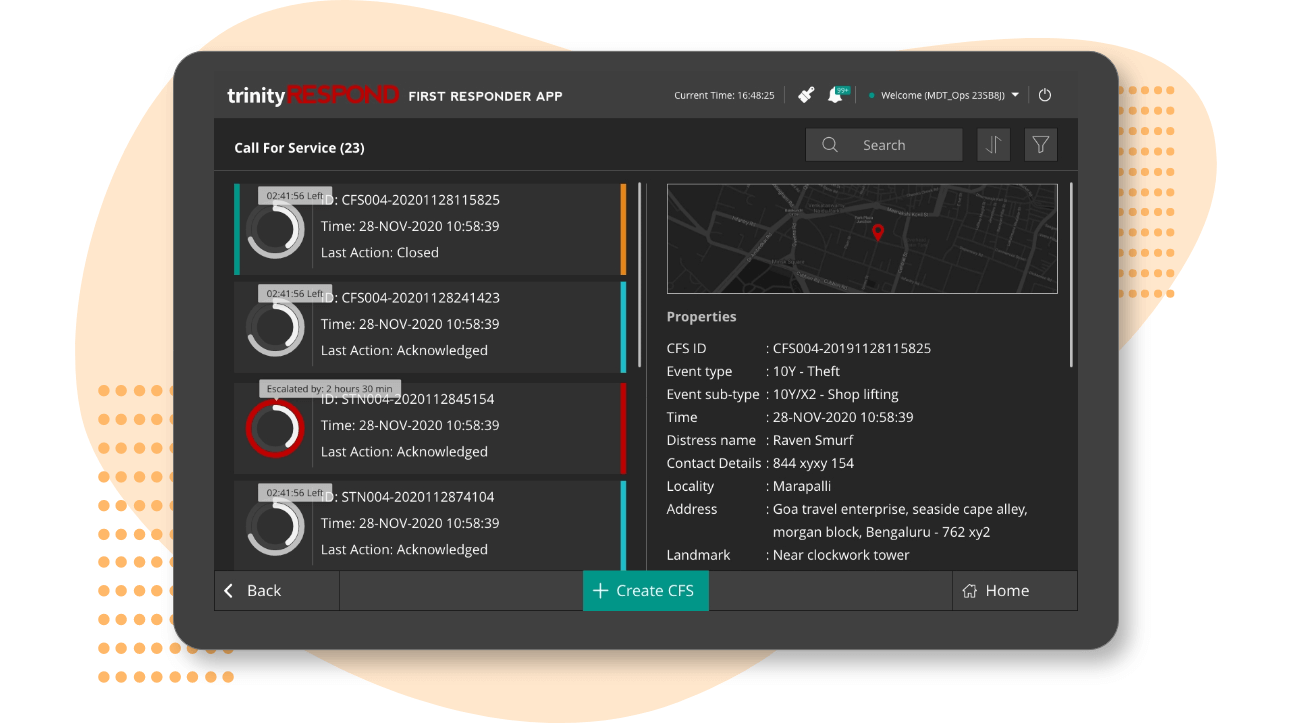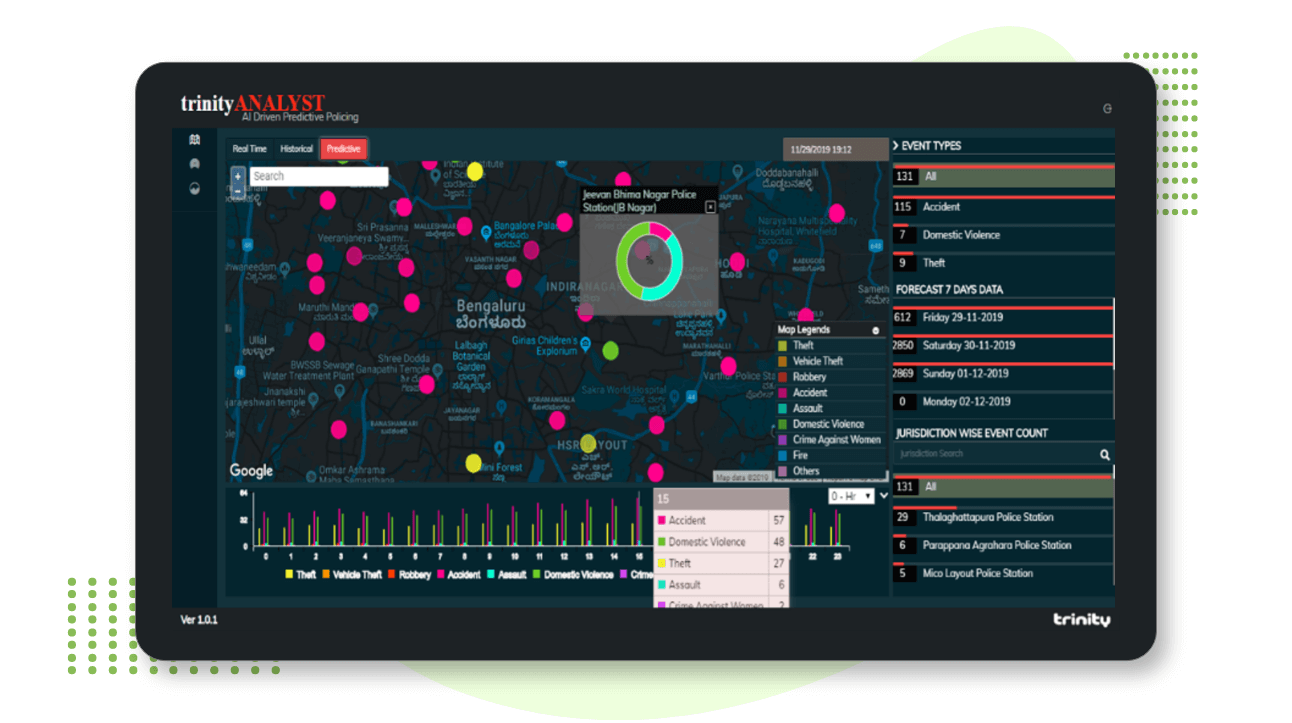 AI Driven Predictive Policing to Reduce Crime
Use AI for predictive policing & optimizing the police presence to prevent crime.
In-Ambulance Tele-Health Integrated with Hospital On-boarding
Enable real-time insights into In-Ambulance patient's health conditions to administer accurate medical assistance.