Smart cities are those who manage their resources efficiently.
Traffic, public services and disaster response should be operated intelligently
in order to minimise costs, reduce carbon emissions and increase performance
- Eduardo Paes
Looking back on how cities have transformed for decades, there is no denying the influence of urbanization has had worked and how all the cities across the globe are transforming digitally. Digital transformation of cities demands a disciplined knowledge of the urban landscape to bring in the right technologies and approaches that securely connect everything—people, data, devices, and processes—for maximum gain. At Trinity Mobility, we know the potential of digital transformation and have seen the incredible possibilities enabled and empowered by our product line-up.
Smart City Software Suite
Trinity's Smart City Software Suite solution adds digital intelligence to urban systems to help city authorities to provide better governance and thereby increase citizens' quality of life. The Software Suite enables cities to build a City Level Digital Platform, based on IoT and AI technology that can integrate city data from various connected systems. Trinity's City Digital platform serves as a foundation to build Command and Control Centre through which the city administrators can monitor & operate the various city services intelligently & efficiently. The solution is an industry-standard-based commercial-off-the-shelf product and adheres to interoperability, data representation, exchange, aggregation, virtualization, and flexibility.
Transforming Cities through IoT and AI
Today the various urban systems in a city are not connected and digitally enabled with the right technologies. The city departments are working in silos without centralized data management and decision making. Thus, governments are finding it hard to respond to citizen grievances in time and provide seamless governance.
Trinity's Smart City Software Suite (SCSS) helps to address these gaps through a common city digital platform based on IoT and AI technology and applications that cater to various stakeholders - Administrators, Departments, City Workforce, Citizens, and Communities.
The complete solution stack is built on an integrated approach of three layers of smartness – the platform, applications and driving adoptions. The IoT & AI based Smart City Digital Platform can connect to any sensor or device and is pre-integrated with advanced technologies to collect, process, store and analyse the data and help detect any anomalies.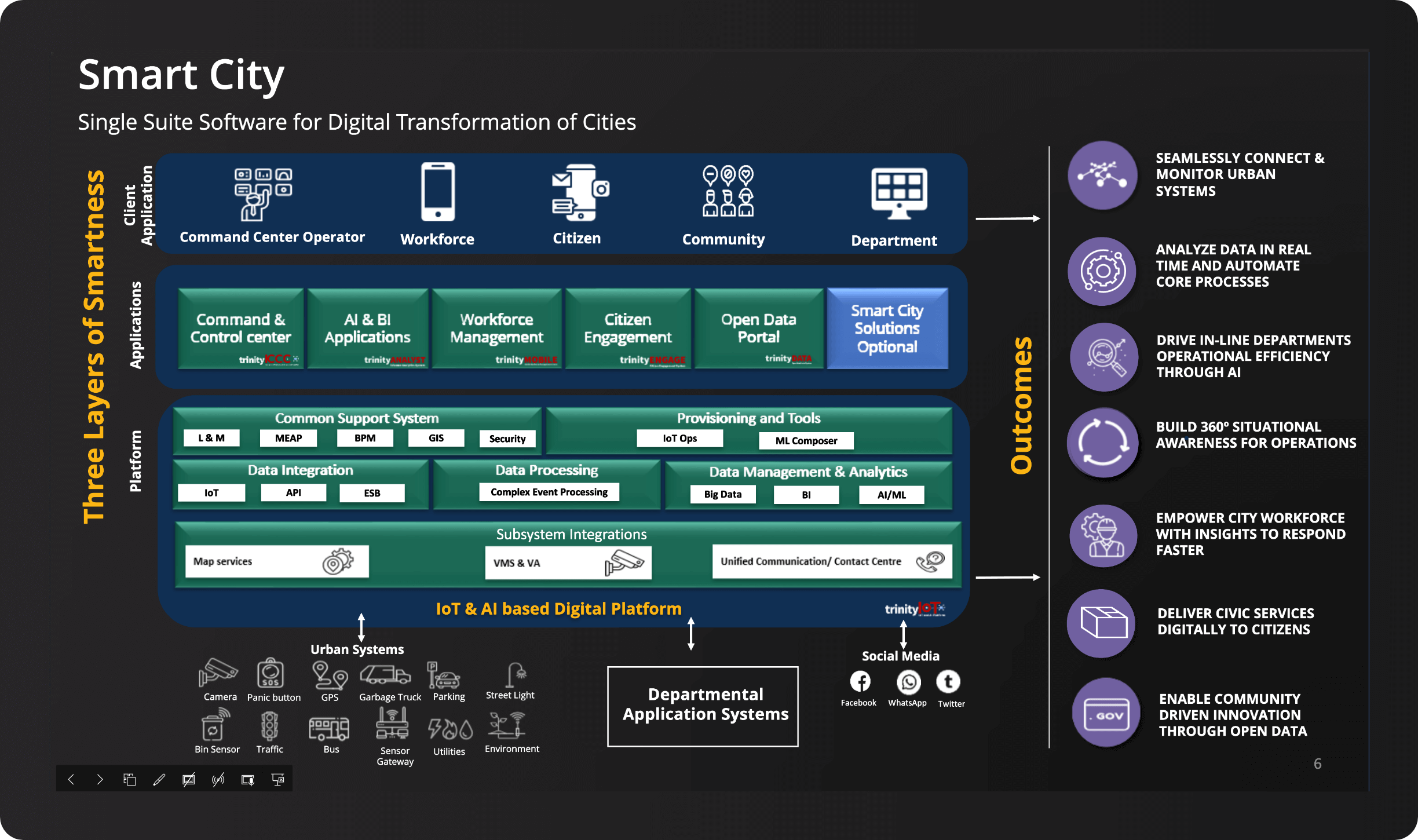 Through One platform, any device, and many applications we can deliver the total value to the city and the software suite is built modularly through a service offering model and can be implemented in a manner to meet the strategic objectives and priorities of the cities.
Seamlessly connect & monitor urban systems
Seamlessly integrate data from various urban systems, process data, correlate data across domains & detect anomalies in real time. Low code tool-based provisioning and administration for onboarding various applications systems. Unified city command & control center for alarms, map & video- based visualizations to monitor city operations.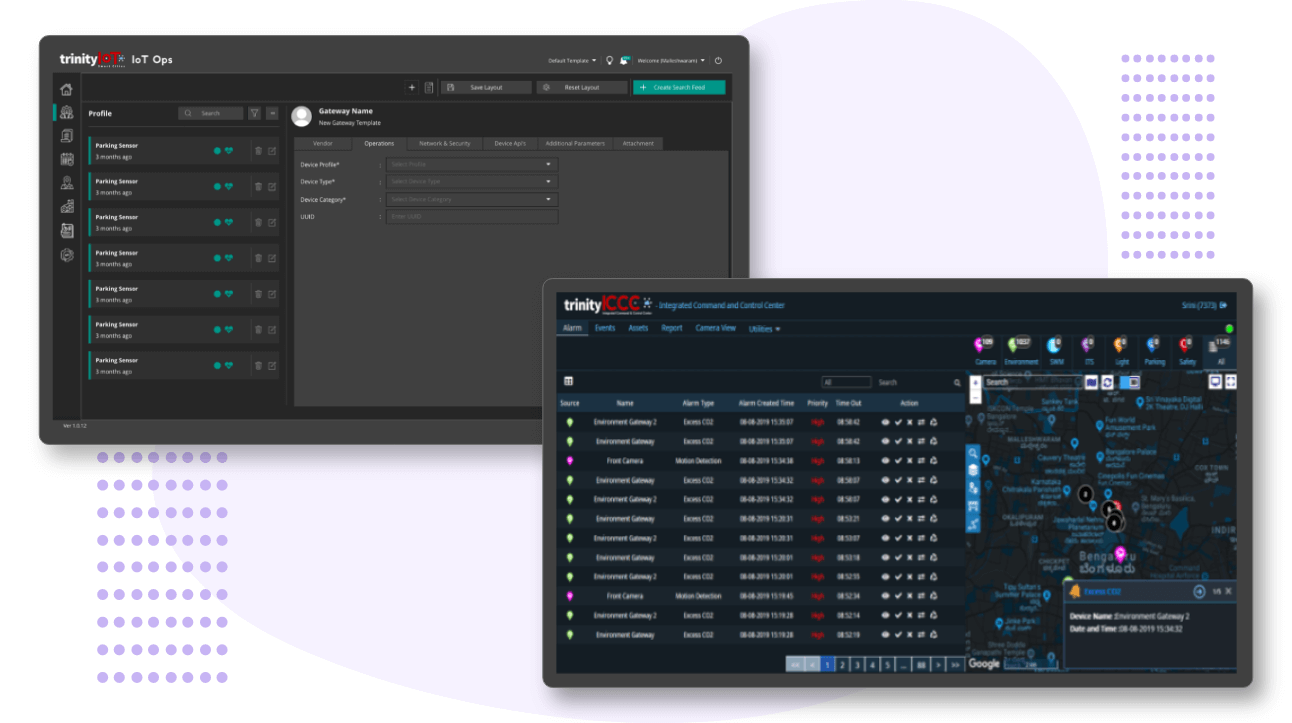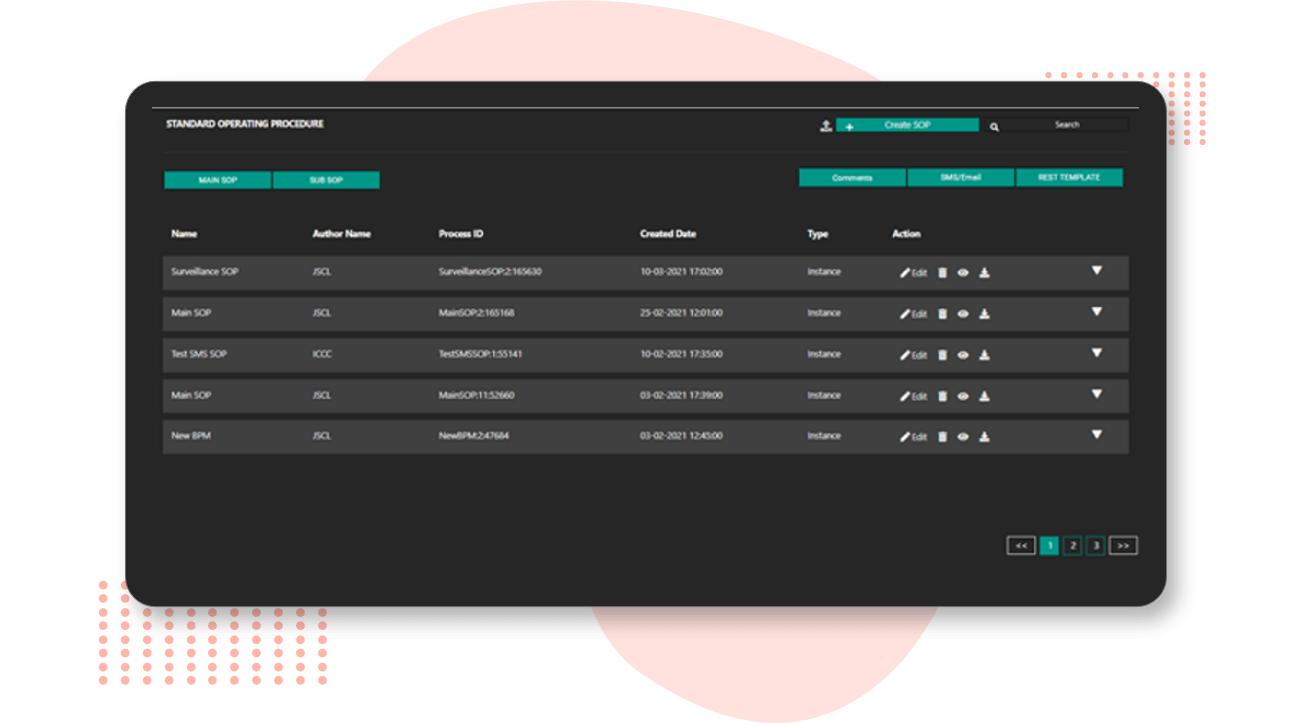 Analyse data in real-time and automate core processes
Automate the core process of the various in-line departments to reduce cost, drive efficiency and take timely action. Perform hot path analytics through In-built Complex Event processing system to process data in real-time and detect anomalies-integrated BPM (Business Process Management) engine automate the actions for various anomalies by executing pre-configured SOP.
Drive in-line departments operational efficiency through AI
Pre -Integrated AI Engine to derive Intelligence using ML/AI technologies to solve various in-line department operational problems.ML composer tool to easily build and deploy AI models. Ready to use AI Apps for various Smart Cities uses cases are available to accelerate deployment.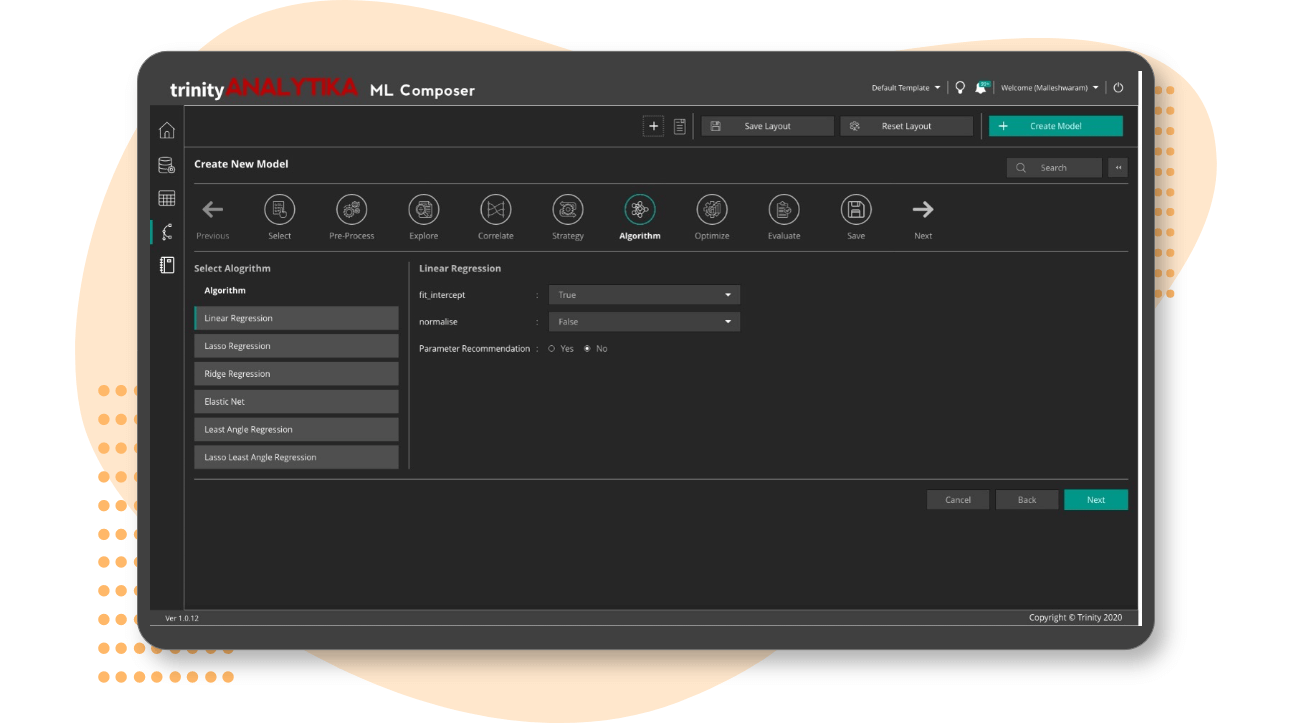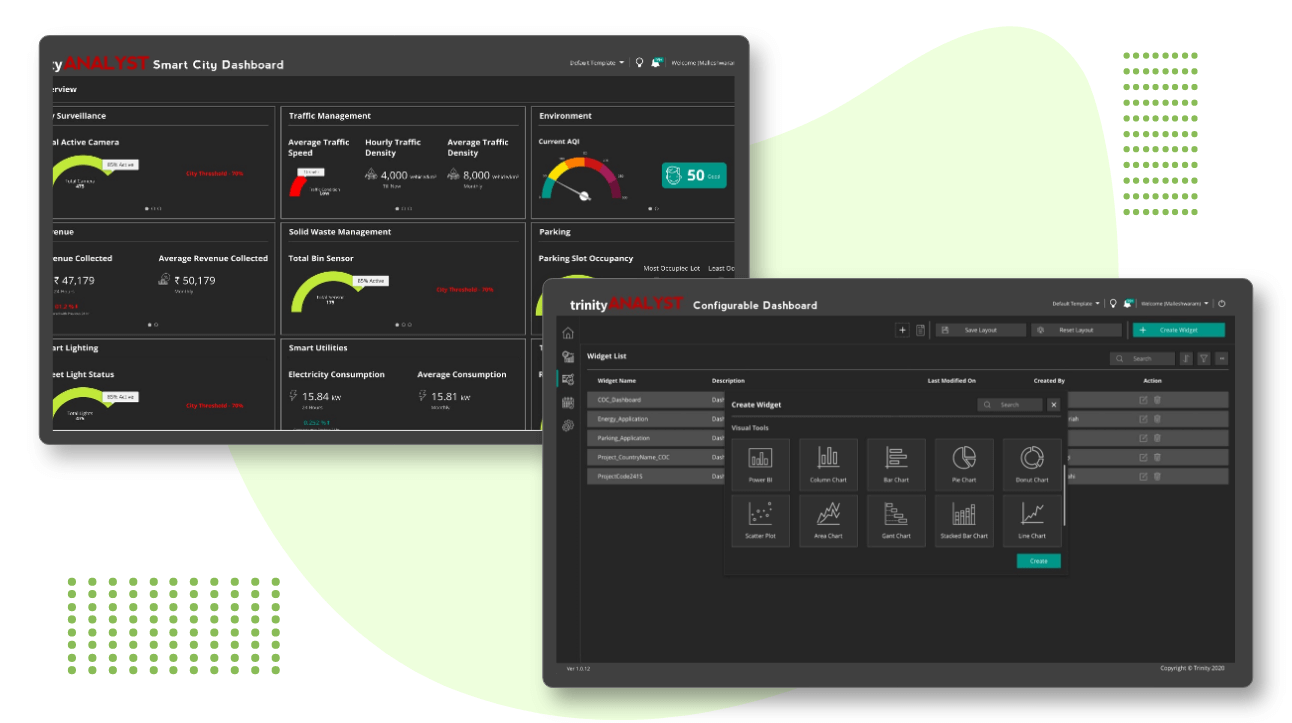 Build 360º situational awareness for operations
Pre-Integrated Command and Control Centre applications provide 360ᵒ situational awareness to effectively manage city operations by unifying the data from the various systems and creating a common operating picture for stakeholders. KPI based system provide City Administrator to handle escalations and coordinate response efficiently. Pre-Integrated BI engine with Standard Dashboards enables operational insight for various departments.
Empower city workforce with insights to respond faster
The Pre-Integrated Unified Workforce management system serves as the common system to be used by City Workforce across all departments and efficiently handle operations. Workforce Mobile App provide complete visibility to the events and real time insight to act faster.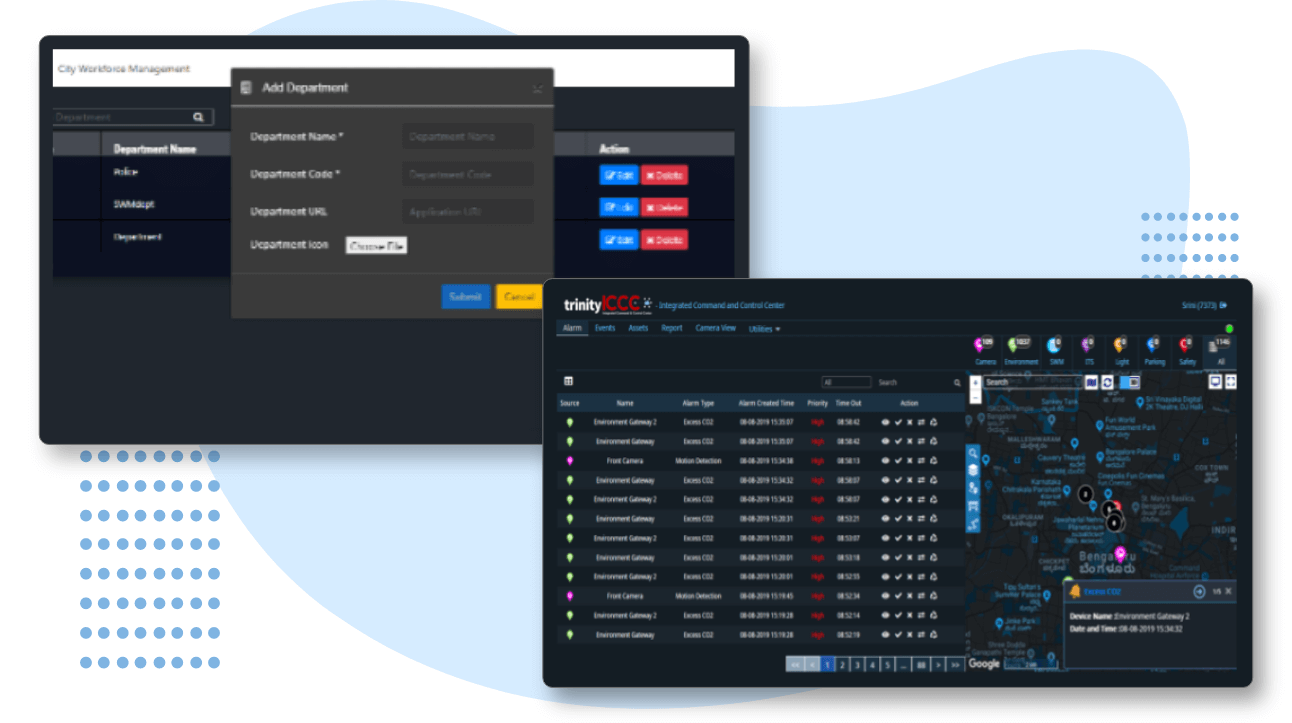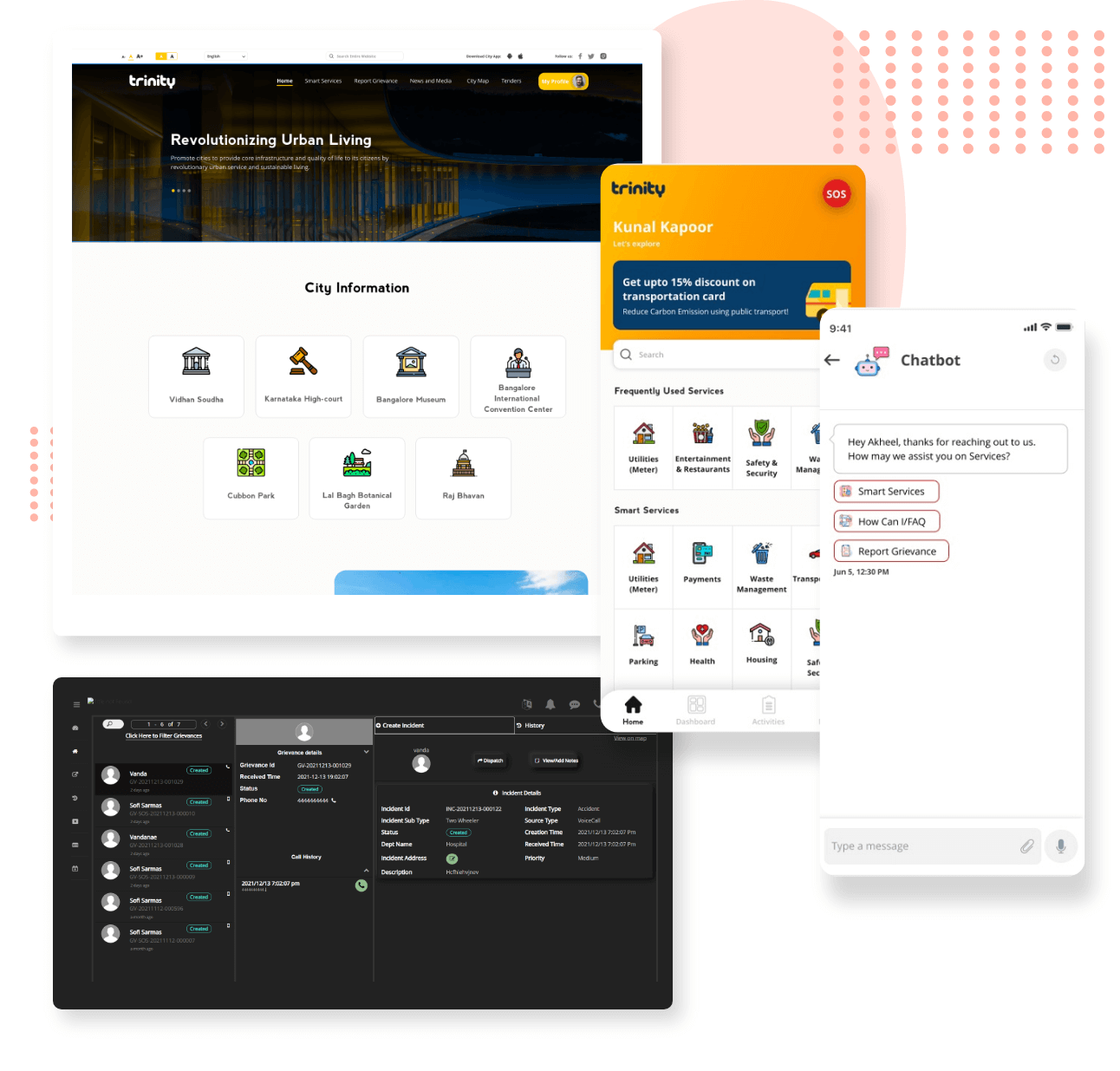 Deliver civic services digitally to citizens
The Pre-Integrated Citizen engagement system provides an end-to-end capability to drive citizen engagement experiences and allows citizens to raise grievances, navigate city urban spaces and avail civic services digitally. Various adoption touch points are supported for citizens to engage and interact and cover Citizen case management system supporting omnichannel interface – voice and social media, City App and Citizen Portal.
Enable community-driven innovation through open data
Pre-Integrated Open Data Portal fosters community-driven innovation. This will enable citizens to securely access data, build third-party applications and contribute by delivering more value-added applications or services.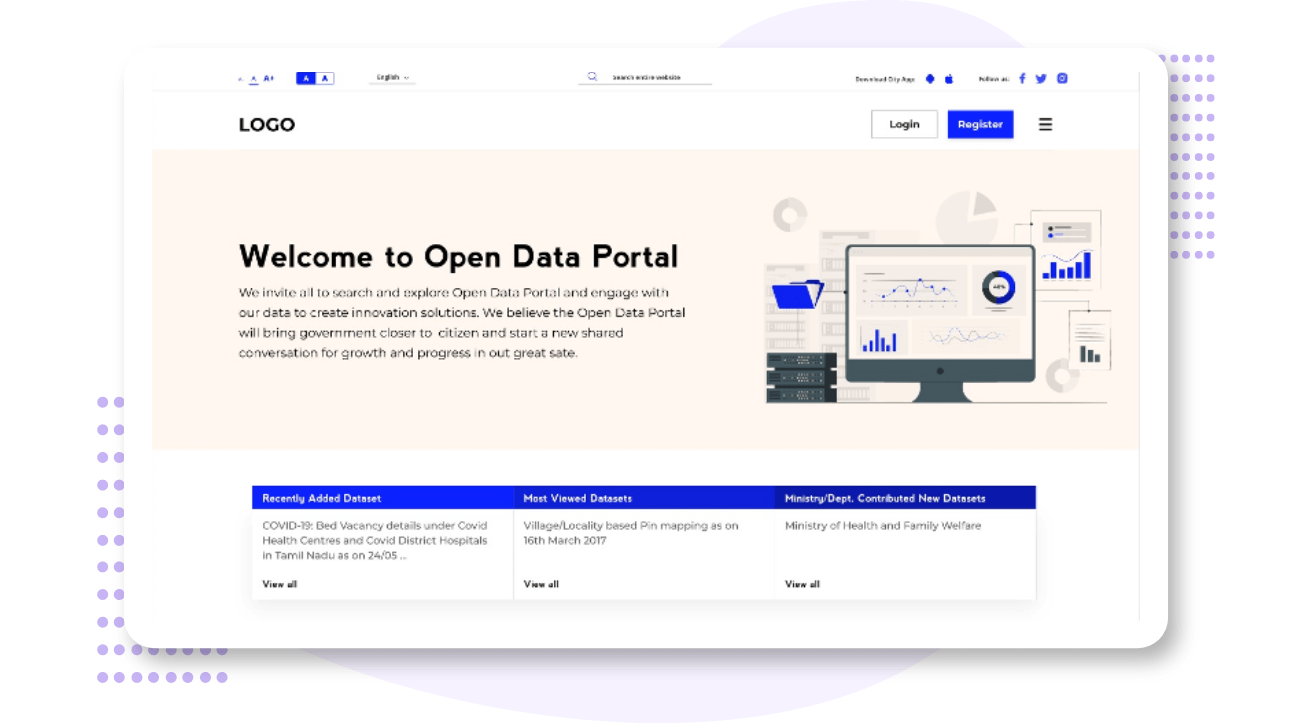 trinityITS - Intelligent Transport Management System
trinityITS - an Intelligent Transport Management System that helps transport authorities to combine & effortlessly manage several activities such as scheduling, bus planning, fleet management, workforce management, citizen grievnace redressal, etc.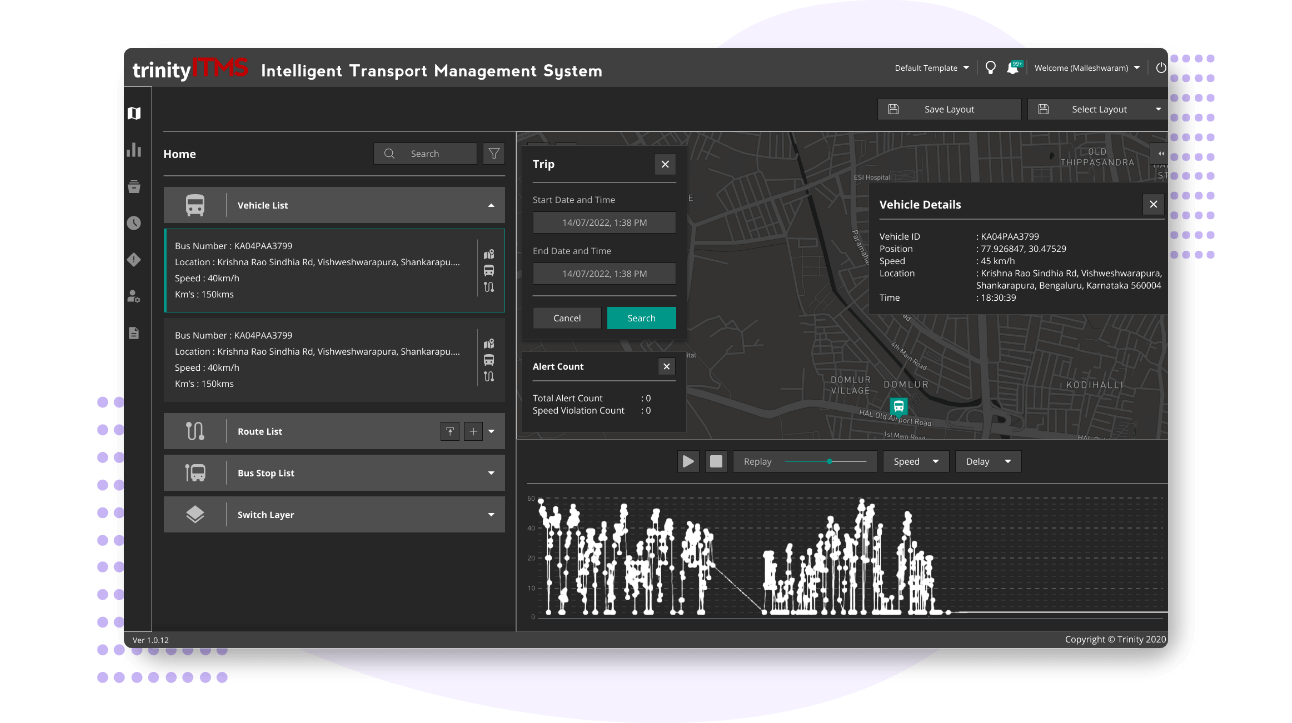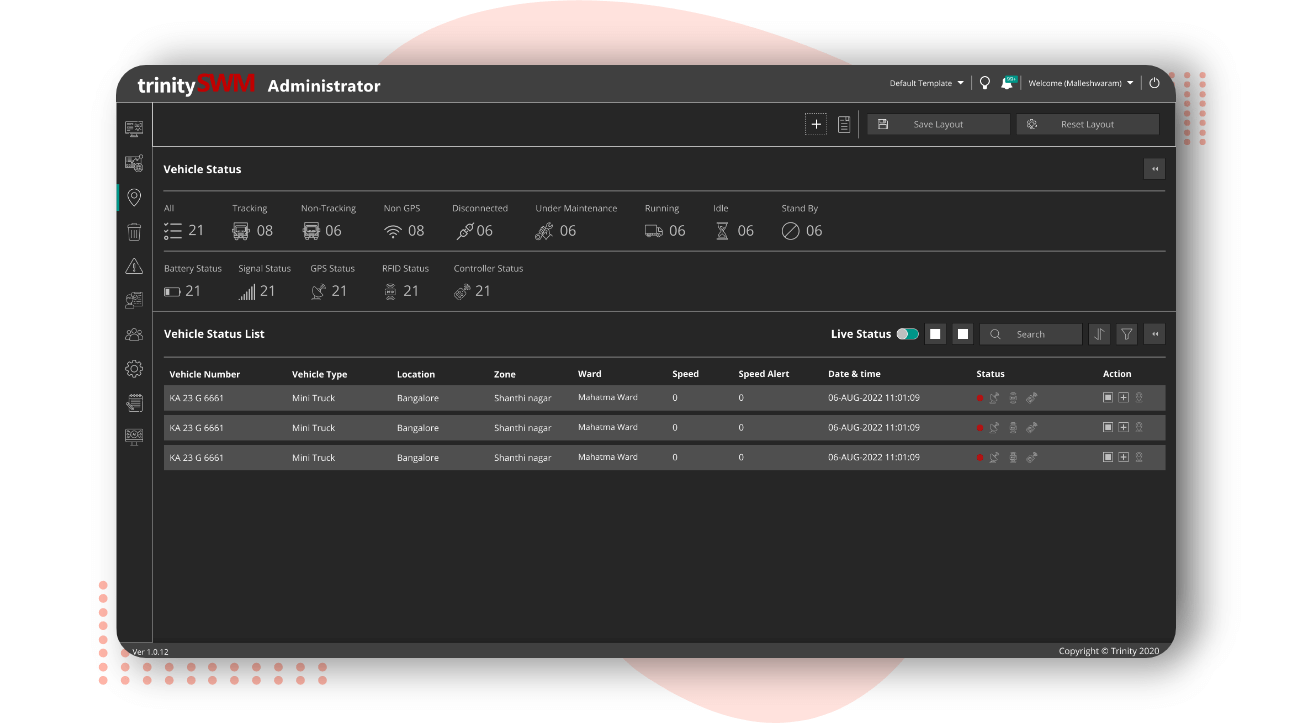 trinitySWM - Solid Waste Management System
trinitySWM - a Solid Waste Management application that helps waste management authorities in effectively & effortlessly planning of collection truck routes, scheduling, fleet management, workforce management, citizen grievance redressal, etc.
trinityPARKING - Parking Management System
trinityPARKING - a state-of-the-art Parking Management System that leverages the city digital platform to efficiently manage parking spaces across the city by reducing time & fuel consumption; it also empowers authorities to remotely monitor parking violations.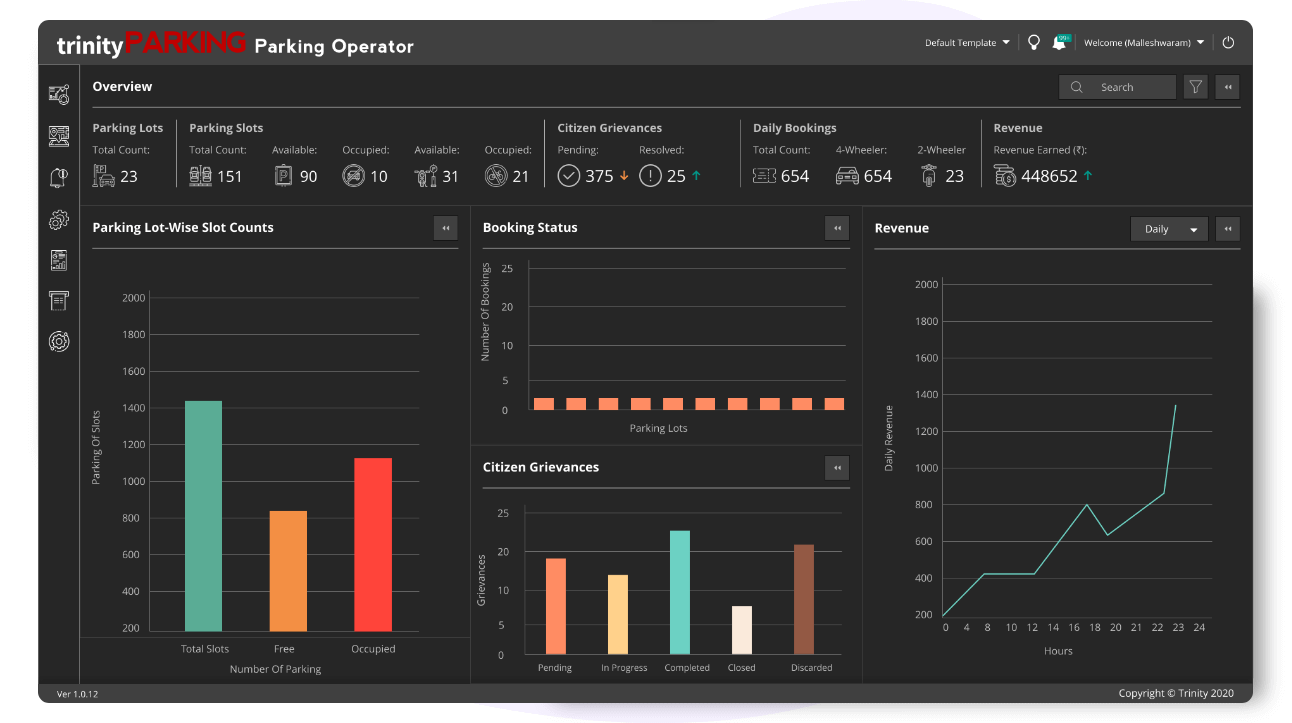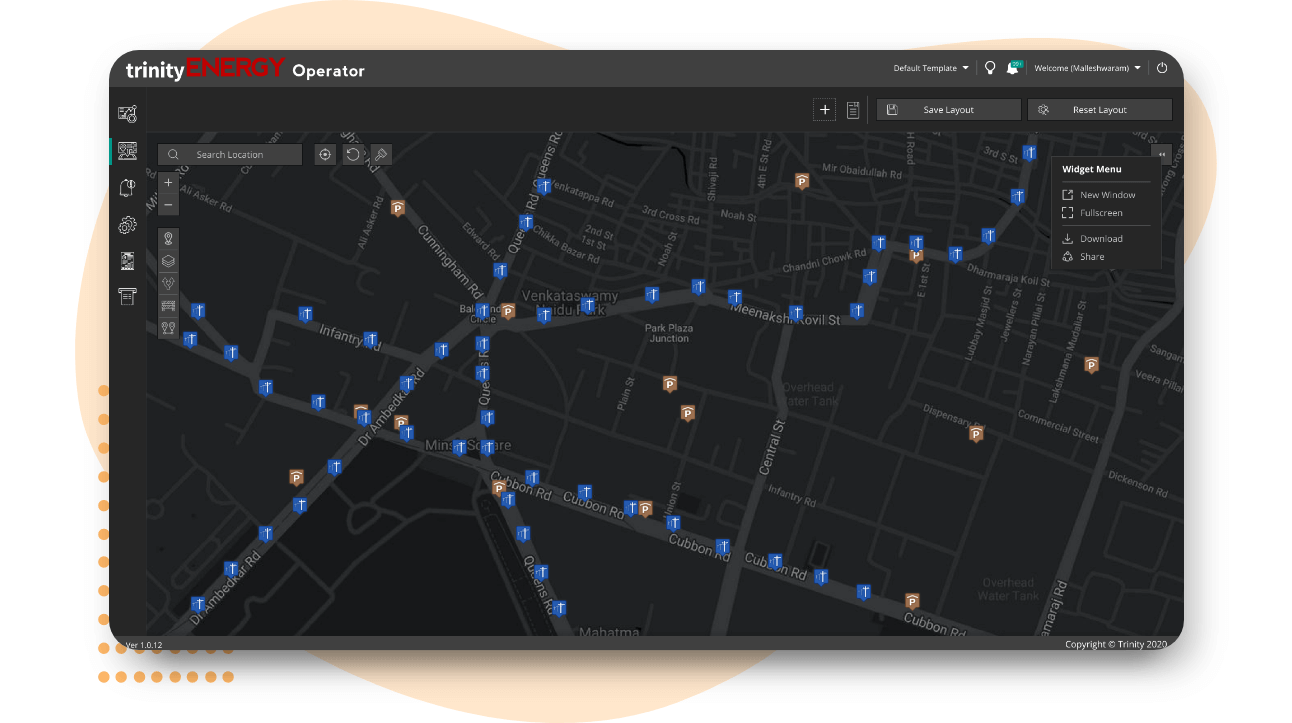 trinityENERGY - Energy Management System
trinityENERGY - a Smart Energy Management solution that helps city's authorities to remotely manage, monitor, & control several lighting infrastructures along with insights on its performance.